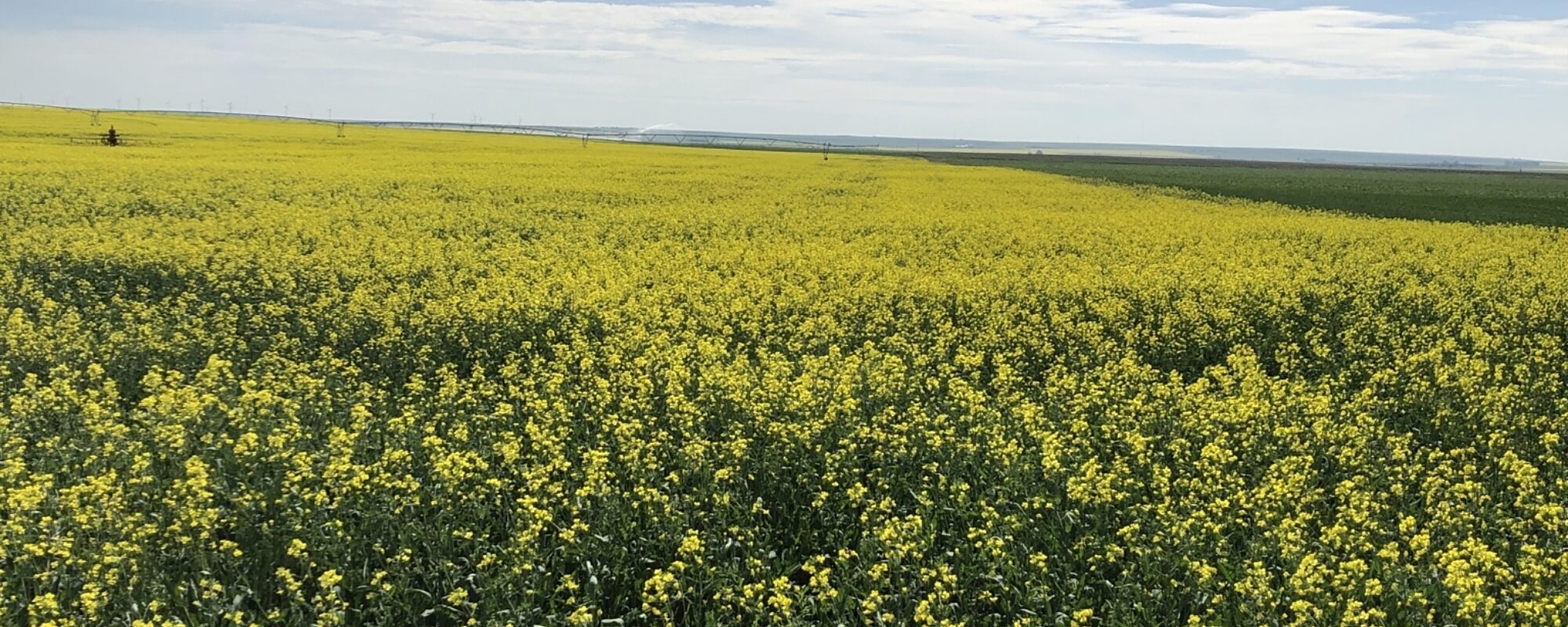 Bio-Optimize Your Yields!
Each season delivers unique crop conditions and an opportunity to really drive yield and profitability for all farmers in southern Alberta.
Every season progresses through strong crop planning, fertilization recommendations, and weed control ensuring your crops have been set up to thrive.
As we get into the important portion of the season: flowering, we want to ensure that crop health is optimized so that issues like insects and crop disease can be kept at bay.

But how do we manage crop health?
The initial steps taken this season with fertility is key step, but now the real fun begins.
Managing the soil health and plant systematic response to stress can ensure your crop can fend off disease.
There is a way to manage these both at the same time, in season!
The up and coming space in farming today is biologicals. Biologicals are tools in the farmer tool box and can be utilized as part of a sound agronomic package in all crops.
Why are these up and coming?
There are a number of reasons, but we will focus on the benefits directly to the crop and farmer:
1. Proactive Plant Health Optimization
While we will always need to consider fungicides for use against plant disease, these products tend to be focused primarily on that: disease!

Disease is just one issue that plants deal with as a stress. Another is insects, but more importantly abiotic stresses like wind, drought, heat or cold for example can all be detrimental to yield.

While we can't control the environment, we can influence the plants ability to adapt to that environment. Strategic use of biologicals does just that – primes the plants systemic acquired response, equivalent to our immune system, ensuring it can fend off and burst through these stresses and still reach peak yield. There has been a proven ability to enhance nutrient uptake as well, further benefiting plant health.

2. Longer Lasting
One of the challenges with non-biological products is that they are continually metabolized by the crop, meaning eventually, and usually after a 10-14 day period, the active ingredient has been metabolized away and protection declines.
The beautiful aspect of biological and plant nutrition based products is that they actually can continually replicate in the soil as a symbiotic partner with the plants and the crop. On top of this, when you have numerous biological diversity in the product being utilized, you can benefit in numerous ways: root structure, access to nutrients and enhanced plat immune system. This all equates to a stronger, healthier crop ready to tackle any stress that comes at it.
So what products are out there to take advantage of these benefits?
ICI has a strategic partnership with Advanced Ag that provides us with proprietary biological based products that can be foliarly applied, applied through pivot or applied at planting/seeding in furrow.
By using 2-4 gallons an acre, you can take advantage increasing plant health and access to nutrients. With all of the stresses occurring each year; excess wind, sporadic rains and insects, most crops in southern Alberta, from potatoes to wheat can benefit from having an incremental boost that drives roots, plant health and ultimately yield.
For more information on Advanced Ag, reach out to your ICI representative and we can talk about our experience with the products in southern Alberta, including trial results and product fits for your farm.