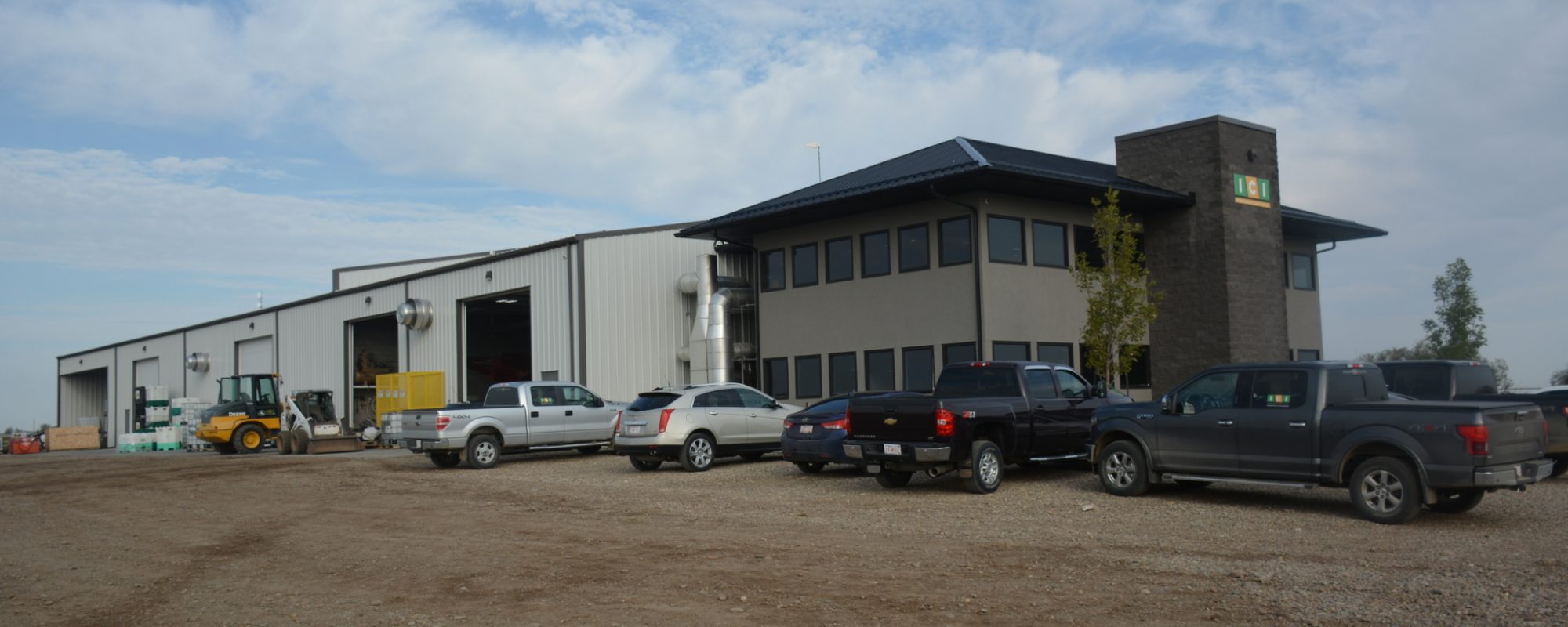 Our Facilities & Equipment
The Fertilizer Shed - built for high level of blending customization
The shed on site is a 7,350 metric tons storage and blending shed. Storage is represented by 8 individual separations to accommodate the high level of customization demanded in the area.

The internal blending system will blend and ship at 300 metric tons per hour. These blends include not only the bulk nutrients but micro-nutrients and liquid impregnation as required. The roof-line on the shed at the peak is 54' high and the height of the shipping elevator is 110'.

Super B's are loaded in less than 10 minutes from 2-50 metric tons overhead shipping bins. Truck traffic simply makes a turn in the yard to access the shipping lanes before proceeding back to the road on a continuous approach.

Software integration translates custom blends from the office to the shed for blending and shipping. Blend accuracies are within 0.5% variance of target.
Office and Warehouse
The decision to build the office 'up rather than out' was made based on the cost efficiency of a smaller footprint for construction. This building includes: office and administration space, shop, chemical storage and cold seed storage. Coffee is always on and ready for your visit.